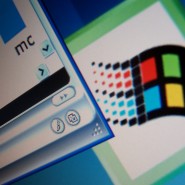 Microsoft has announced that it will continue to support Windows XP until 14 July 2015. This will include it's security products; antimalware engine as well as signatures. This has been extended from it's previous announced retirement date of 8 April 2014.
For end users this means that their AV software Microsoft Security Essentials will stil receive updates after support for Windows XP expires. Enterprise customers will continue to receive support for System Center Endpoint Protection, Forefront Client Security, Forefront Endpoint Protection, and Windows Intune running on Windows XP.
Previously Microsoft provided guidance specifically to discuss Windows XP end of support:
As a result, after April 8, 2014, technical assistance for Windows XP will no longer be available, including automatic updates that help protect your PC. Microsoft will also stop providing Microsoft Security Essentials for download on Windows XP on this date.
This stay of execution for Windows XP means an additional 15 months updates to the security of XP, even though Microsoft will no longer be supporting the OS come April 2014.
Although Microsoft Windows XP is now 12 years old, there are still a lot of companies and organisations relying on it. XP still has around 33% of the market share of desktops globally.  2013 was the first year it had fallen below 35%. Microsoft are keen to push their newest offering Windows 8 which has around 7% of the market share. There are still so many millions of Windows XP users out there that leaving them completely vulnerable could cause more harm than good.
The company thus says its research shows "that the effectiveness of antimalware solutions on out-of-support operating systems is limited" and offers the following advice:
Use modern software that has advanced security technologies and is supported with regular security updates.
Regularly apply security updates for all software installed.
Run up-to-date anti-virus software.
Windows XP is over 12 years old so if you're still on it, only the third point still applies, and that's just because Microsoft is bending over backwards for you. It's time to move on.
See Also: